Underground Utilities

Sanitary Sewers, Water & Fire Mains, Storm Sewer, Lift Stations & more

Our Services

Asphalt Pavement

Roadways, Driveways and Parking Lots for City, County and State Municipality

Our Services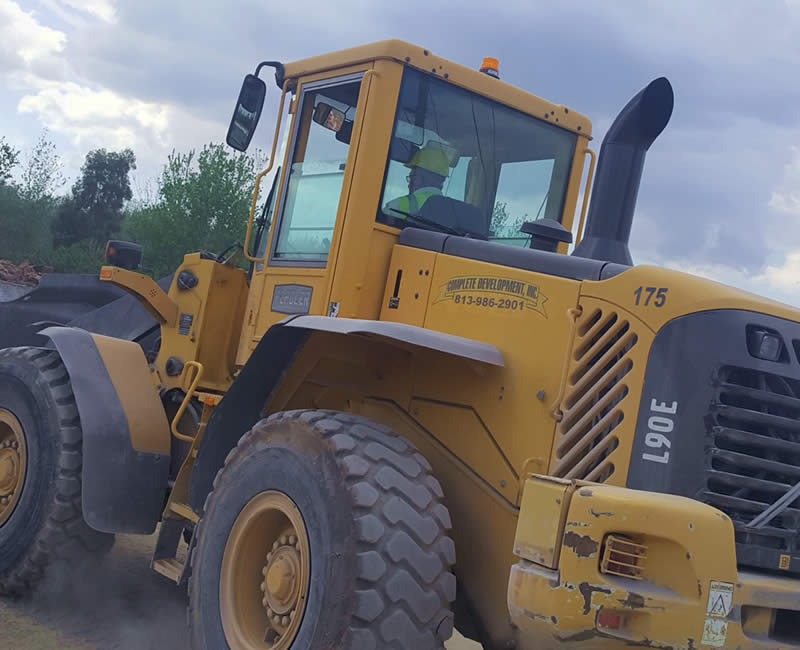 Almost 40 Years Experience
Heavy civil & underground utilities
Since 1983, Complete Development, Inc. has been Florida's premier provider of earth moving, underground utilities, soil stabilization and paving services.
With almost 40 years' experience in the site contracting business, Complete Development is prepared to tackle private and public sector projects located in Hillsborough and surrounding counties. We work together with our clients to produce high quality developments, achieve their visions, and meet deadlines.
Projects small or large, ranging up to $6 million, Complete Development can get the job done right. Please call 813-986-2901 or send us an email with your project details.
We're hiring experienced workers
Interested in joining a team that holds to their core values of Quality and Integrity?
If you are a Leader, believe in Teamwork and are Adaptable to get the job done, then we invite you to apply for a career with CDI.
tell us the details, we'll submit a bid
Projects small or large, ranging up to $6 Million, Complete Development can get the job done right, within budget, on time. Submit Details of Your Project or Call 
(813) 986 – 2901